Guest Author: Stacey Bailiff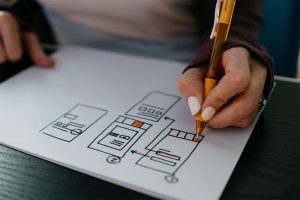 An integral part of your site is the so-called Where-to-Buy or dealer locator page, which offers your customers some options on where they can find your products. For many businesses, that's as good as it gets. However, if approached the right way, this page can help you seamlessly generate more leads, boost your sales, and increase your revenue.
In this article, you will learn everything you need to know to maximize the value you get from your Where-to-Buy page.
Why Optimizing Your Where-to-Buy Page Is Important
The way people buy supplies has seen enormous changes over the past decade.
The internet revolutionized how people search for, order, and receive products. Most importantly, it also changed how people choose companies to purchase from.
The goal of a Where-to-Buy page is to make it easy for your potential customers to find the closest authorized dealer – typically, by typing their zip code.
But there's so much more to it than that. A great Where-to-Buy page helps companies accomplish multiple additional business objectives while helping users find the closest dealer:
—Bringing consistency across your customer touchpoints.
—Establishing a trusted brand presence for your company.
—Strengthening your relationships with your dealers.
—Growing your customer base by capturing their contact information and using it across multiple marketing channels
—Providing relevant information to push the customer down the sales funnel.
To sum it all up, your Where-to-Buy page can become an additional source of leads, sales, and happy customers. But to make that happen, it has to bring enough value to the table.
Below, we cover everything you need to know to turn your Where-to-Buy page into a money-generating machine.
The 5 Building Blocks on the Perfect Where-to-Buy Page
1. A Stellar User Experience
It all starts with a stunning design – not just the look, but also the feel. In fact, it takes only 50 milliseconds for your potential customers to form an opinion about your website.
A professional Where-to-Buy page should be easy to navigate, quickly accessible, and simple to use.
If a customer can't easily find what they're looking for or gets stuck along the way, they'll give up and go to your competitor. So your goal is to create an easily navigable page that answers customers' questions with a minimal amount of clicks and interactions.
Create links for each state, county, and major city in your coverage area or within a reasonable driving distance to reinforce the convenience factor.
Additionally, your Where-to-Buy Page should contain helpful content to draw customers into the next step in their purchasing journey, whether it's a phone call or website visit.
As a quick example, let's examine Kingston Technology's main Where-to-Buy page.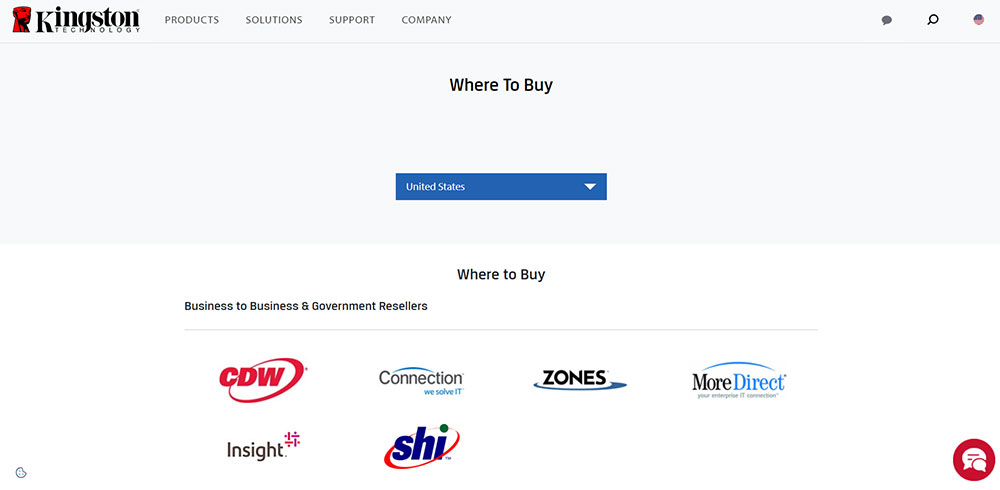 When a customer lands here, they're presented with a clean web page breaking down the authorized dealers by multiple categories, making it easy to skim through the page.
Another great example of a solid Where-to-Buy page is DJI: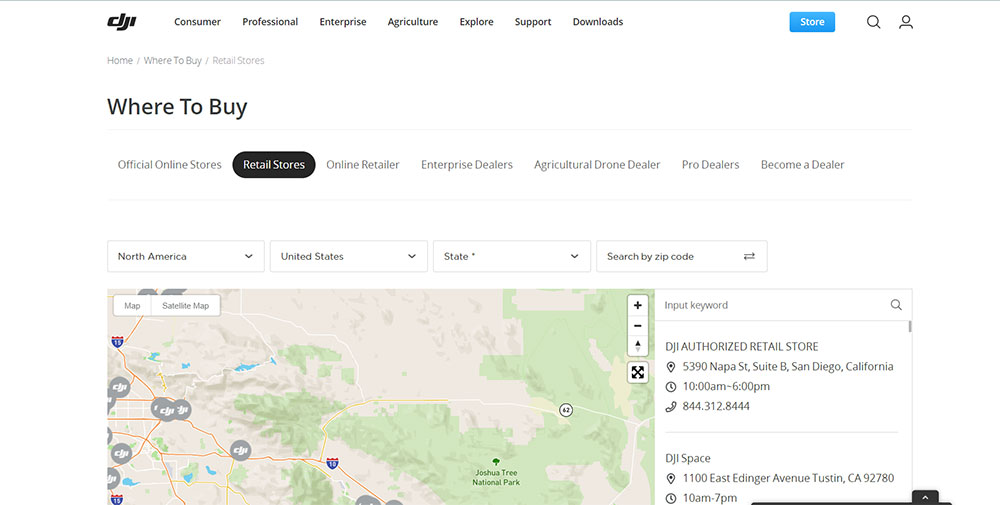 The page contains a world map and multiple entry fields so that visitors can quickly find what they're looking for using either a zip code or city.
Additionally, the dealers are split into multiple categories. The world map features the location, working hours, and phone number of each dealer once you entered your location: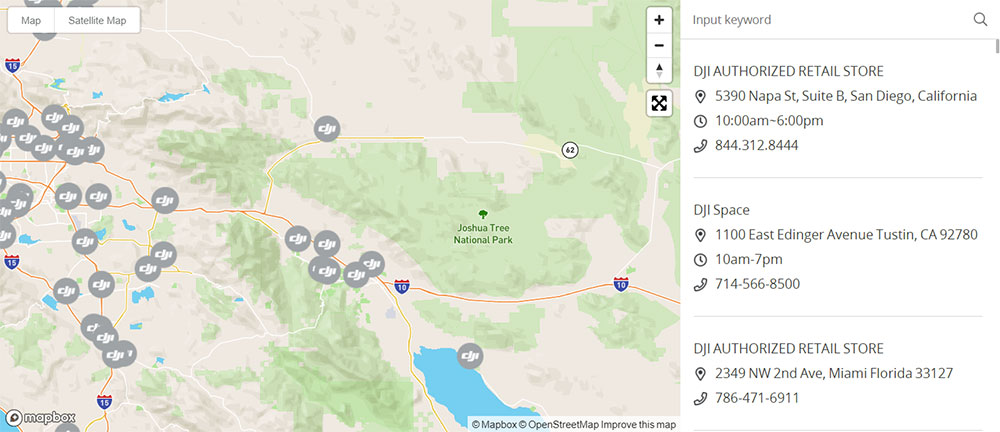 As you can see, a great Where-to-Buy page strikes a perfect balance between functionality and design.
2. A Quick Local Dealer Lookup
75 percent of users that fail to find what they're looking for leave a web page and visit a competing website to get the answer to their search query.
For that reason, the speed at which you're able to perform accurate searches for your local dealers defines the value your Where-to-Buy page delivers to your visitors.
There are multiple ways to tackle this task, but we want to single out two features that tend to be overlooked yet help substantially speed up the process of searching for the closest authorized dealer.
Internal Site Search
Roughly 30 percent of your customers use an internal site search feature when it's offered to them.
When visitors don't find the content they need from the first page they land on, most of those people will leave your site and go to your competition.
By adding an internal search bar to your Where-to-Buy Page, you create a second chance for these users to find what they're looking for.
Here's a quick example showing you the power of an internal site search. Let's examine the main Where-to-Buy page of Lowes.com.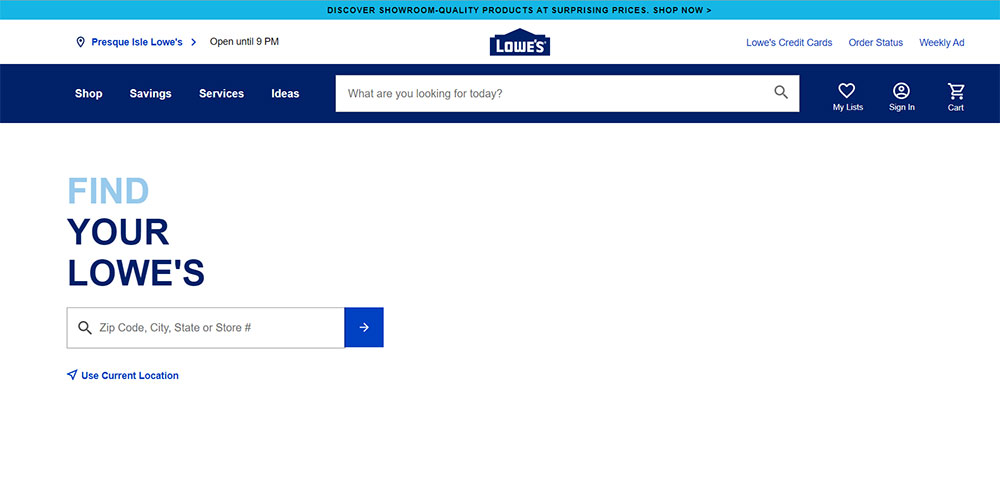 The giant search bar is immediately visible, making it easy to find the closest authorized dealer. Additionally, you can filter your search results by county or city.
Geolocation Detection
This feature shows nearby dealers on a map without having to rely on the customer entering their address.
That way, you significantly increase the chances that your site visitor will be able to find what they're looking for.
With geolocation technology embedded in your site, you save your customers valuable time and effort by instantly showing them the nearest dealers.
3. Product Availability Information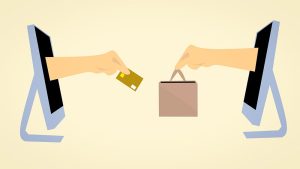 How many times have you picked a product only to find that it's out of stock? It's extremely frustrating for your customers to go through multiple stages of the buying process only to find out the product they're looking for is not available.
If your site gives customers accurate, up-to-date inventory info, they become more confident in their purchase. Conversely, whenever your website leads them to believe that certain products are available when they're not, it could hurt your brand image, leading to lost revenue and sales.
The goal of any company is to eliminate this not-so-common scenario from even happening. And this is where your Where-to-Buy page can help you tip the scales in your favor by providing accurate product availability information.
4. Lead Generation Tools
For 61 percent of marketers, generating enough leads to maintain a sustainable growth is the biggest challenge.
Combined with the fact that 53 percent of companies spend more than half of their marketing budget on lead generation, companies should use every opportunity they can to secure more qualified leads.
Most of the Where-to-Buy pages are only about providing a quick dealer search. They show phone numbers and addresses of the dealers and are rarely used as a tool to generate more leads and sales.
This approach costs companies thousands of dollars in the long run as they miss out on the opportunity to convert passers-by into leads using modern lead generation software.
Fortunately, with the help of cutting-edge lead generation tools, your Where-to-Buy page can be transformed into a lead generation juggernaut, helping you win more paying customers:
—Chatbots
—Email sign-up forms
—Exit intent popups
—Web callback
These simple features help collect the contact information of your visitors, valuable user data, and even critical feedback which you can later use to improve the quality of your products and expand your customer base.
5. On-page SEO Elements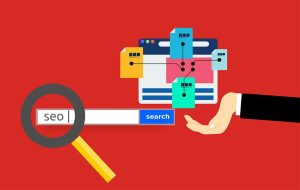 According to BrightSide, 64 percent of online experiences start with search engines.
Knowing that, savvy marketers go out of their way to make sure all of their web pages meet the guidelines of search engines to optimize them for SEO.
And your Where-to-Buy page should not be an exception. In order to help your pages generate more organic search traffic, here are a few basic on-page SEO elements you can optimize:
—The title tag
—The meta description tag
—The headings and subheads
—On-page copy
To uncover the search phrases your customer base is using to find your company or its products, use SEO tools like Ubersuggest to make your pages more SEO-friendly.
According to Search Engine Roundtable, 46 percent of all searches on Google include local intent.
As a quick way to win the local search, you can create multiple Where-to-Buy pages, each targeting different major cities to attract more visitors to your website.
Unleash the Power of Where-to-Buy Pages to Generate More Leads and Sales
So many manufacturers overlook the power of Where-to-Buy pages as a sales and marketing tool.
Most of them fail to provide a stellar user experience, accurate information, and capture those valuable leads that can be used to expand the customer base.
To contact Stacey you can email her at ibm.sbailiff@gmail.com.