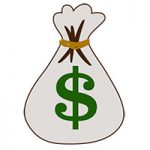 Jenn Q.
https://unique-coupons.com
"Due to crash at any moment, my client's website was in serious need of a re-design due to an outdated php with an incompatible theme. I only maintain the site and have no time to spend on a redesign, but I knew Marsha from the classes she and I attended a few years ago and had always kept her in mind as the one to help get the site updated. Now was the time to reconnect. As a team we collaborated to get a complete list of needs and a wish list from the client and set about to make it happen. We, mainly she, jumped through many hoops and spent hours implementing and testing and in the end, she left no unresolved issues for me to tackle. I really appreciate her tenacity and perseverance in getting the job done. I highly recommend her and hope we can collaborate again sometime in the future."
~ Salem, OR
"Marsha has been my website designer since 2012. She does all the back-end stuff, the hi-tech stuff, the find-a glitch stuff, so that I can focus on writing my pages and blogs to attract the customers that fit my niche. She has good insight into business practices and how they need to be visually represented in today's formats on the web.
Marsha's back end work is a major reason my Groupon promotion went so well. First of all, she knows SEO and content marketing issues. So, on her advice, I set up the site with a landing page that fed smoothly into my services and blogs. Secondly, her clean formatting allowed people to find relevant content and then schedule appointments and find my office, seamlessly. Finally, when I later found other people's website designs I liked better, she changed my website to a new theme, banner and logo that I feel represents me well.
And she's there when I need extras. Although I know some graphic design, she does the design parts that are beyond my skills. She adds reputable plug-ins. When wordpress problems come up, she fixes them, as well as code issues. When Google needed everyone mobile for SEO rankings, she made my mobile site responsive and readable on all screen sizes. From Google Analytics to logo design as well as tech updates, she's there to keep my website running smoothly.
Every small business owner needs to be guided by a genie like Marsha."
~ Portland, OR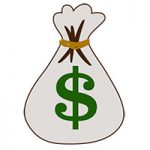 Doug F.
https://unique-coupons.com
"Last year we started working on my website which needed an overhaul to say the least. I met Marsha through a lady who was working with me on my website and she recommended Marsha be brought in to work on my site. Marsha asked what I wanted to do and listened to my requests. Marsha took over the "Overhaul" along with the lady who recommended her. This was quite a undertaking and required a lot of intense work and with Marsha's expertise we finally got all issues solved and a new website which does all I needed. Thank you Marsha. I would recommend her for any help creating a website or solving any issues you might have with your existing website!"
~ Salem, OR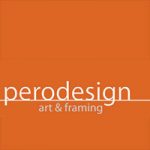 Chris P.
https://chrisperodesign.com
"Marsha has saved me many times from website / email issues. Of course I try to take care of them on my own, mess it up, then remember the genius Marsha, Marsha, Marsha is! I should have called her from the beginning. It would have saved me so much time and stress too. She has the patience's to deal with the mess I created to make sense of it and make it work seamlessly. A serious puzzle solver. Why I even try is beyond me.
I recommend her!"
~ Portland, OR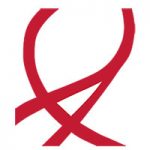 Jackie B.
https://bettersmarterricher.com
"Marsha's company is Findable Design, and the company name is what attracted me to her. My website was a mess and had no traffic. Marsha took a look at the back end of my site, a WordPress site which had been "helped" and "managed" by several other professionals, each with their own point of view and "plan." She reported to me that I had many parts to the site but that they were either not connected properly or that dead ended and simply did not work. No wonder I was not getting traffic!
I hired Marsha and after finding out what I wanted to achieve she took on the mess in the back end of my site and one element at a time got it disentangled and working smoothly, attracting views and clients. I am forever grateful for Marsha's patience and persistence and good advice. She has done a great job for me and given me a website which is clear and effective."
~ Milwaukie, OR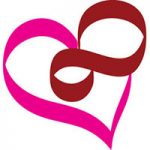 Francesca F.
https://be-joy.com
"Marsha, as a web site designer, is very attentive to detail. She works well with client directions and I recommend her website services."
~ Portland, OR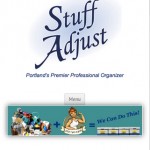 Amy S.
http://stuffadjust.com
"Marsha is thorough, patient, and I wouldn't have a website without her. My FAQ section is awesome too!"
~ Portland, OR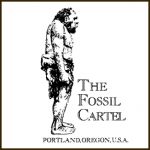 Susan L.
http://www.fossilcartel.com/
"Marsha did a comprehensive analysis on our website to see what could be tweaked to encourage more sales. I was very impressed by her depth of knowledge and long list of suggestions. We implemented at least two thirds of what she suggested and in the very first month, we more than tripled sales! I highly recommend Marsha for anyone looking to start a website or improve the one they have!"
~ Portland, OR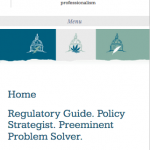 Michelle D.
https://barlowstrategies.com
"Marsha has real talent for looking at website design from the pragmatic user's/information seeker's perspective, not just what "looks cool" from the designer's perspective. She also took an original logo I had and broke it up into component parts, reassembled and redesigned it so that in one graphic, it was easy to understand what kind of work I do. I really enjoyed working with her!"
~ Portland, OR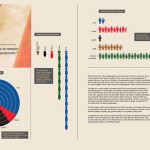 Charlie L.
"She regularly looks for the "win-win" in any given situation."
~ Vancouver, WA
"Marsha Lindsey of Findable Design did an excellent job in getting my webpage http://gbplacemaking.com/ up and running. She translated my design into a web presence I can be proud of. She was very professional, timely, easy to work with and had the follow thru it takes to get a high quality website up and running."
~ Portland, OR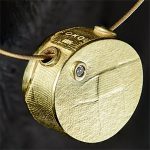 Bev S.
very professional and easy to work with
"I hired Marsha to help me sort out some difficult issues with an old website that was really hanging me up professionally. The designer had moved away and I was unable to move forward. With very little to go on Marsha untangled the issues and laid out my options in very short order. It was a tremendous relief. I was able to move forward very quickly and rebuild a useful site. Problems solved. I highly recommend Marsha for any and all website issues. She was very professional and easy to work with.
~ Lake Oswego, OR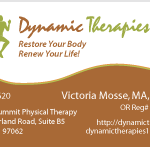 Vicki M.
https://dynamintherapies.net
"Marsha has a gift for putting very technical things into terms the layman can understand."
~ Portland, OR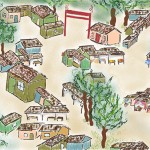 Nancy M.
"… an ability to balance multiple goals and requirements."
~ Tualatin, OR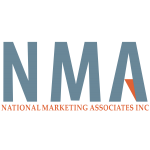 Thomas C.
"Marsha does a very good job and is very creative."
~ Beaverton, OR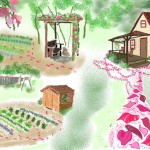 Carly M.
"…you helped me realize all of the mixed messages that were currently on my pages… insight and honesty!"
~ Vancouver, WA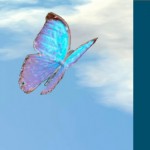 RuthAnne B.
"It's exactly what I wanted!"
~ Vancouver, WA